This series of poster designs were the first designs I made where I really began to develop my personal style. All made in 2019, they started with the "Stop Wage Theft" poster, which set the tone for the series. There were many more designs created in this same sort of style, however these four are the ones I feel best fit together, and the ones I don't cringe at when looking at now lol.
This "Stop Wage Theft" design was actually a project for one of my graphics courses at school. The assignment was to create a poster revolving around an issue of our choice and containing a six-word tagline message. I chose wage theft as my issue since I never really would see issues like this one talked about in these kinds of settings. Originally composed in Adobe Illustrator, all the shapes were very sharp and obviously vector graphics, and the text was generic impact font text. Then one day, my professor showed us a video by some white guy designer who was kinda corny but he talked a lot about doing everything by hand and how creating graphics this way breaks a lot of modern designing conventions and makes everything just that much more interesting. I really took that to heart and then retraced the whole design I was working on my hand with tracing paper and pens and then scanned that image in. Immediately I was in love with the way it looked and I was certain I would continue to produce work in this way.
To get the color and texture pattern, I used a technique I would use in past graphic works (mainly on
my own beat tape
cover artworks). I grabbed a bunch of t-shirts and threw them on the ground in a pile and crumpled them to get a lot of shadows and movement, and then I photographed it and brought the image into Photoshop to then play with the colors and noise. After doing this process combined with the hand traced graphic, I knew I would create many more works in this style in the future.
"Build Community" was the second graphic I created in this style. This design has been recreated and tweaked by me many times as I love the concept and just the graphic itself. This design has even been printed out by people across the world and wheat pasted up on their own accord. As you can read on
another page of this site
containing a rework of this design, "the graphic shows people working together in the background to bring down a monument to capitalism, signifying a collaborative effort to destroy capitalism and burn down the destructive systems that prop it up. In the front, there are people gathering and tending to some newly planted plants, showing the cultivation of a new world, and also just planting some plants because they're cool."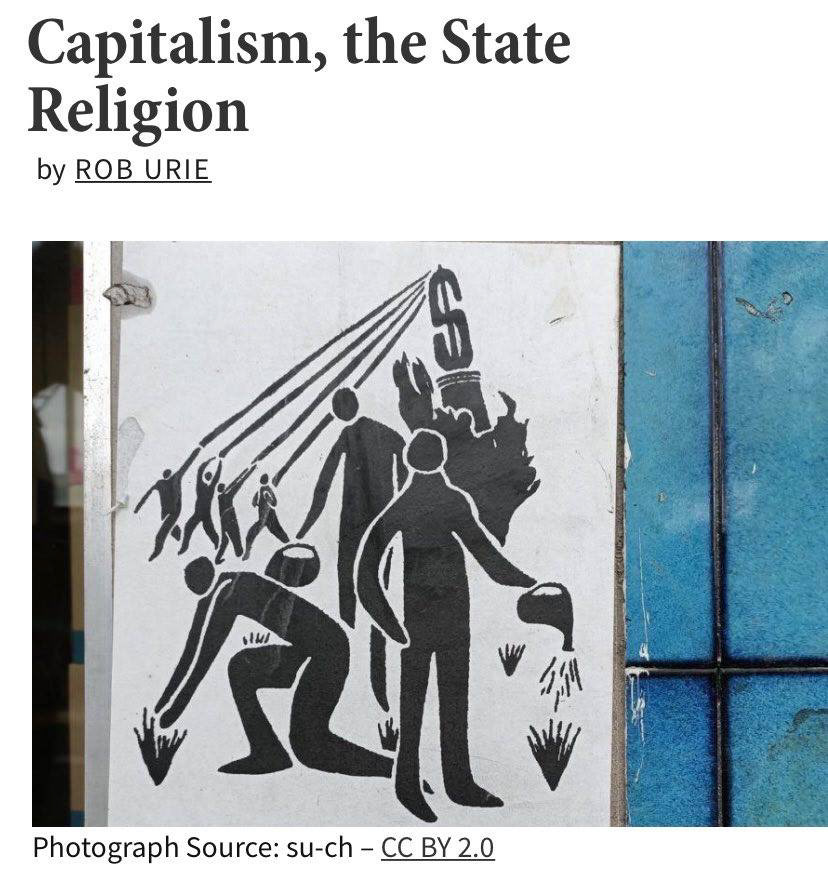 "Workers' World" was the first design where I had drawn the entire graphic by hand (twice lol) and then brought it into Adobe and manipulated it. This drawing depicts a crowd of workers tired of being exploited by their bosses banding together to beat down the looming stacks of bureaucracy propping up their bosses to reach the bosses directly and take revenge. This drawing contains stylistic elements of my previous line-heavy
pen drawings
 mixed with this graphic way of illustrating.
This design went through several conceptual stages. Initially having a head figure propped up by levels of underlings, I settled on having this head figure propped up by a industry-heavy city creating lots of pollution, representing our capitalism-based society as a whole. The miners digging into the ground represent both workers under capitalism and how our society is supported by environmentally damaging resource extracting. The big gas trail and the person in the forefront with the match is obvious enough, however the pickaxe at their feet shows how the only people who are going to get us out of this crushing system are ourselves, and no one claiming to fight for us can do that.